Brand philosophy
VIDARON is a brand of products for wood protection and decoration. The brand inspired by Scandinavia whose inhabitants comprehended mysterious techniques of using a precious gift, the wood. They acquired to take advantage of it skilfully, by taking care so that it does not lose any of its values. The brand's name corresponds  to Vidar, who was a tree carer in the Nordic mythology. Currently, we can make use of this knowledge thanks to VIDARON products. 

The brand offer has been prepared for those who are willing to take care of wood thoroughly, by filling their homes with the climate of warmth and cosiness. It's for those who are looking out for safe and high quality products. The offer lives up to needs of amateurs, hobbyists as well as professionals who are searching for the best solutions, since they themselves are excellent experts.
VIDARON is an expert as far as wood protection and decoration is concerned
Wooden summer houses, fences, pergolas, smaller and bigger decorative elements – all the things that are exposed to destructive influence of changeable weather conditions, microorganisms and insects. The impact of the aforementioned factors leads to negative changes to this material, which we call wood destruction or biocorrosion.  These changes might be triggered by various reasons, nature, scale and frequency of occurrence. In order to be certain that the material they were made of will preserve its assets, it's essential to ensure an efficient and permanent protection.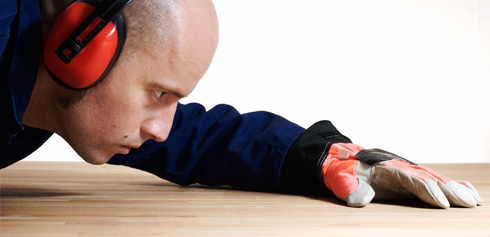 So as to preserve its unique properties we need to remember to protect it suitably. Therefore, we are offering you the products of VIDARON brand which provide an optimal wood protection, preservation and decoration.