WOOD PUTTY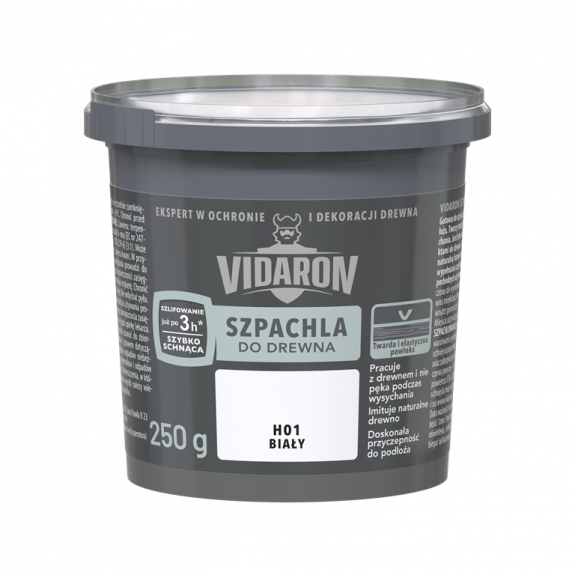 Description
Ready-to-use acrylic wood putty of high adhesion to the substrate. Does not crack while drying, easy to sand and polish. After sanding it provides coats in colours imitating the natural wood.
Core product features
ready-to-use
easy application and sanding
excellent adhesion
natural wood imitation
Product selection
Intended for interior and exterior filling of minor cracks and imperfections as well as holes on the surface of soft and hard wood including wood-based materials.
Efficiency
To 1m²/kg - coat thickness up to 1 mm
Containers :
250 g
No products to be compared
Select products from the list in order to compare them