LINSEED OIL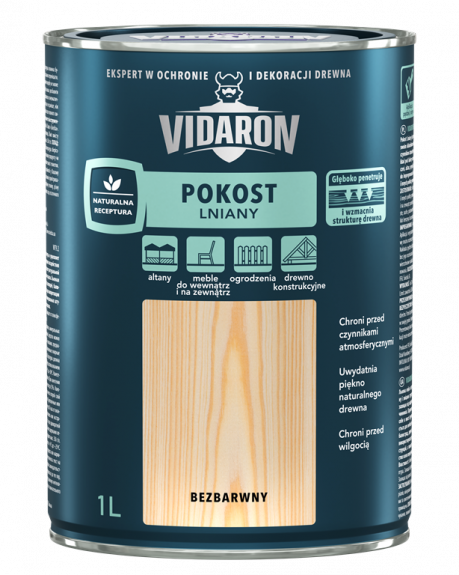 Description
Linseed Oil is a natural product which strengthens and deeply penetrates wood structure. Its composition ensures excellent protection against the harmful effects of moisture and the elements. It brings out the beauty of natural wood; excellent as basecoat for topcoat varnishes. Linseed Oil is recommended for interior and exterior furniture, gazebos, pergolas, fences, balustrades, doors and windows, as well as panelling and parquet flooring. It may also be used for sealing structural wood and roof trusses and for priming mineral plaster as well as other porous substrates before application of oil and synthetic coats.
Core product features
Strengthens and deeply penetrates wood structure
Natural composition
Protects against the elements
Brings out the beauty of natural wood
Protects against moisture.
Product selection
Impregnation of wood and wood-based materials; priming of mineral plasterwork and other porous substrates prior to coating with oil and synthetic products. The product is intended for indoor and outdoor application.
Efficiency
12 m²/L max in one application
Containers :
1L, 5L, 10L
No products to be compared
Select products from the list in order to compare them