NITRO PRIMER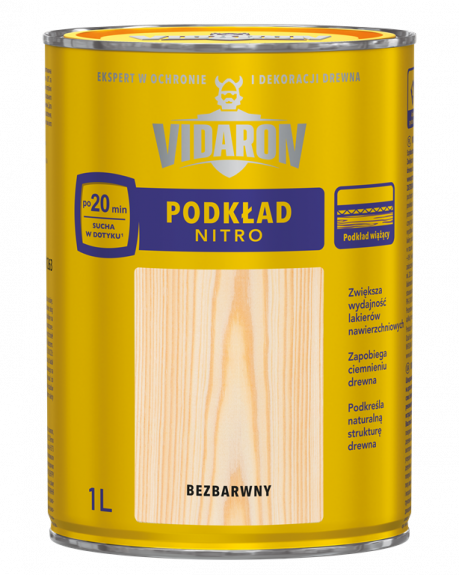 Description
Fast-drying NC varnish that binds wood particles. The product prevents darkening of wood and reduces surface absorptivity to assure proper application for top coating. When mixed with sawdust, the product is excellent for surface stopping of wood.
Core product features
Dries fast.
Increases topcoat coverage yield.
Prevents wood darkening.
Highlights the natural wood grain.
Product selection
Professional priming of wooden and wood-based indoor fittings. The product can be used in industrial systems for coating of wood and wood-based products.
Efficiency
12 m²/L max in one application
Containers :
1L, 3L, 5L, 10L
No products to be compared
Select products from the list in order to compare them