NITRO VARNISH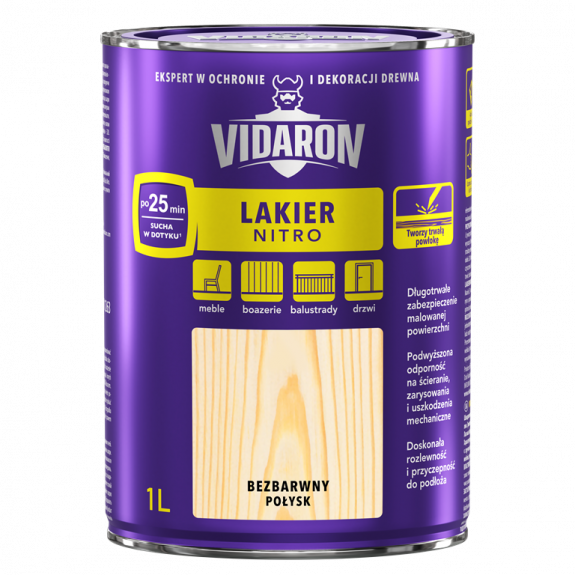 Description
Fast-drying clear NC varnish. The product has excellent adhesion to substrates and gives hard coats with a controlled gloss level.
Core product features
Dries fast
Easy to apply and sand
Highly durable coat
Excellent adhesion to substrates
Product selection
The coat is intended for professional industrial application on fine products, wooden parts, wood-based materials and metals. The applied coating is not resistant to varying weather conditions.
Efficiency
11 m²/L max in one application
Containers :
200ml, 1L, 10L
No products to be compared
Select products from the list in order to compare them