VARNISH WITHOUT PRIMER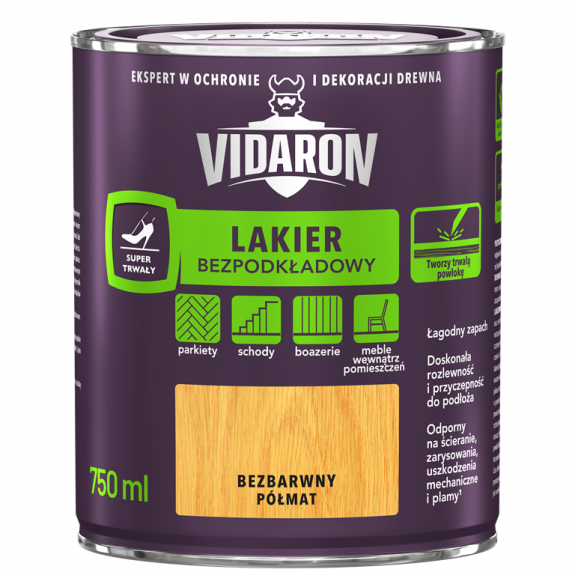 Description
The Direct Topcoat Varnish is a fast-drying coat with a mild odour which forms a dry to touch film in just 3 hours. The Direct Topcoat Varnish features a high resistance to abrasion, scratches, damage and stains from coffee, tea, wine, ketchup, mustard, and alcohol (at up to 40% v/v). The product features a mild odour, excellent levelling and high adhesion strength.
Core product features
Superior durability
Forms a durable coat
Mild odour
Excellent levelling and substrate adhesion
Resistant to abrasion, scratches, damage and stains
Dries fast
For indoor use
Product selection
Decorative and protective coating of floors of wood and engineered wood materials. Recommended for coating of indoor parquet floors, staircases, wooden panelling and furniture.
Efficiency
Containers :
750ml, 2.5L, 5L
No products to be compared
Select products from the list in order to compare them