WOOD STAIN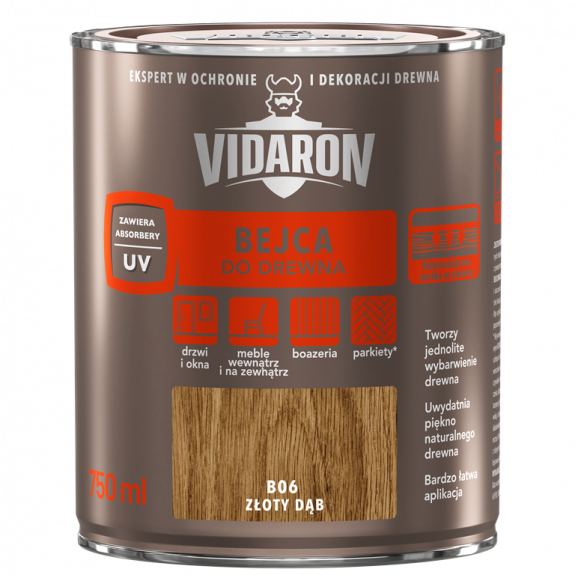 Description
VIDARON stain is a high-quality product based on unique combination of low aroma content of solvents and natural oils. As a result of this formula we can easily obtain excellent decorative effects. The stain gradually and evenly penetrates wood. Thanks to these properties, there are no patches during the application, and wood colour is uniform. It provides transparent coatings highlighting the natural beauty of wood.
Core product features
EASY TO USE – a formula facilitating application 
Fast drying 
Highlights natural character of wood 
Does not lift wood fibres 
Contains UV absorbers
Product selection
Wooden parquets, stairs, furniture, panelling, antiques. It can be used to obtain a wood-based imitation on painted surfaces made of glass and metal. Before application upon other substrates it's necessary to contact the manufacturer.
Efficiency
Approx. 80 m²/1L one painting only
Containers :
200ml, 750ml
No products to be compared
Select products from the list in order to compare them