PROTECTIVE WOOD SEALER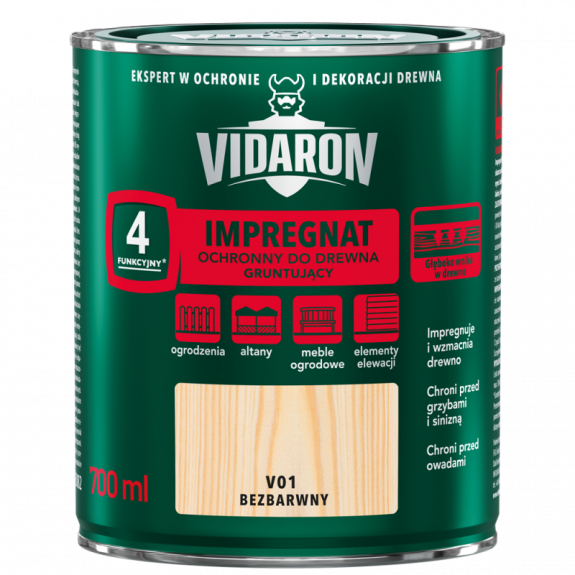 Description
The Protective Wood Sealer is a compound which deeply penetrates the wood for full and effective biological protection against blue stain, highly wood corroding fungi and insects. The product is recommended as a primer for decorative and protective wood stains, varnishes, stain varnishes and general purpose enamles.
Core product features
4 x action - primes, seals, strengthens and protects wood
Deep wood penetration
Preserves and strengthens wood
Protects against fungi and blue stain
Protects against insects
Product selection
Wood preservative for amateur/professional/Industrial use against wood rotting fungi, wood staining fungi and wood destroying insects on all outside wood which is out of direct ground contact and/or surface water. For preservation of construction timber, wooden garden architecture details, window and door joinery, and all other surfaces of rough and sanded wood. The product is intended of preservation of wood in usage class II and III, without constant contact with soil or water. Preserve the wood sealed with the product with a weather-resistant topcoat. For outdoor use. Consult the use of the product with the manufacturer before coating other surfaces (e.g. roofing materials, exotic/tropical/hard wood, cork lining, etc.).
Efficiency
4-6 m²/L. Recommended dosage: 150-160ml/m²
Containers :
0.7 L, 2.5 L, 4.5 L, 9 L
No products to be compared
Select products from the list in order to compare them